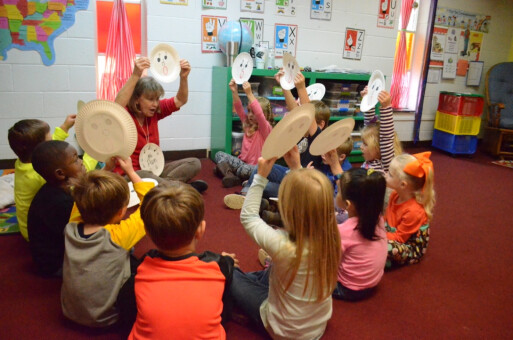 OPEN REGISTRATION BEGINS MONDAY, MAY 3, 2021
Registrations with a postmark of April 30 and later will be accepted beginning Monday, May 3 for the 2021 - 2022 school year. Forms are accessible through this website (below) or you may call the PEEP office at 298-5558 to request a form. Children must turn 2, 3 or 4 years old on or before August 31 to qualify. The registration form, accompanied with the registration fee, reserves a place in the program. (If the program is full when your form is received, your fee will be returned and your child will be placed on a wait list. You will be notified if a spot becomes available.)
For more information, please contact the PEEP office at 298-5558.
Statement of Purpose: The goal of the Presbyterian Early Enrichment Program (PEEP) of the Beulaville Presbyterian Church, Inc. is to provide a loving, accepting, Christian atmosphere that will enable children to grow socially, spiritually, emotionally, and intellectually. This program shall be an expression of the Christian Nurture of the congregation and is under the direction of the Session. PEEP shall be a service both to members of the congregation and the local community.
Admissions and Registrations: PEEP places children according to the August 31 cutoff date utilized by the State of North Carolina for entrance into public school. Children will not be assigned to classes above or below their age level. Special needs may be addressed by the Board of Directors.
Classes Offered: Two year olds may register to attend one morning per week on either Monday, Wednesday or Friday. Three year olds may register to attend two half-days each week -- Tuesday and Thursday mornings. Four year olds may register to attend three half-days per week -- Monday, Wednesday, and Friday mornings. Classes meet from 8:00 - 11:00.
You may download current registration forms by clicking on the appropriate class below.
2 Year Old Class Registration Form
3 Year Old Class Registration Form
4 Year Old Class Registration Form

Registration Fee: $130 This is an annual, non-refundable fee.
Tuition: Tuition is an annual fee payable in nine installments. Tuition is due on the 15th of the month prior to class. (i.e. November tuition is due October 15)
2021-2022 Tuition Rates
2's -- $85.00 per month, 3's -- $115 per month, 4's -- $140.00 per month